Michael DePerno and Andrew Fry recently opened a new shop called Plain Goods and they filled it with things they love—clothes, accessories, rugs, textiles, and leather goods.
The small cottage where the new shop is situated is on the left-turn bend from East Shore Road in the historic village of New Preston. Michael DePerno and Andrew Fry renovated the interior and made it the perfect backdrop for their carefully curated merchandise. Plain Goods is awash in whites and neutrals. Tasteful items are arranged in stacks on tables and shelves, and everywhere you look you will find things with pure lines—handcrafted pieces, well worn rugs, furniture, and collectibles. They even carry a great line of baby items, and spices from March Pantry that are packaged in beautiful blue glass jars.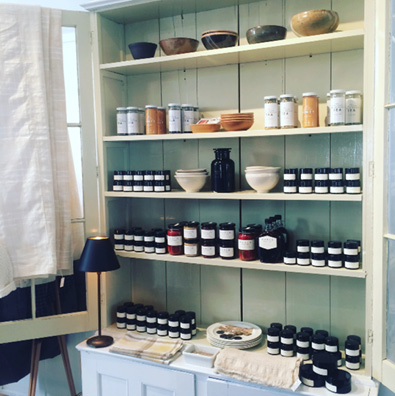 Michael DePerno began his career at ABC Carpet and Home in New York, designing the merchandise displays and display windows on Broadway. Next, he opened a shop in NYC and started getting interior design jobs from private clients. He established a presence with buyers for some of the top designers in the city, including Martha Stewart, Ralph Lauren, and Calvin Klein. He then moved to L.A. and opened another shop where the focus was on vintage and antique furnishings, with custom furniture, as well as comprehensive design services–from interior decorating and landscape design to architectural restoration and renovation.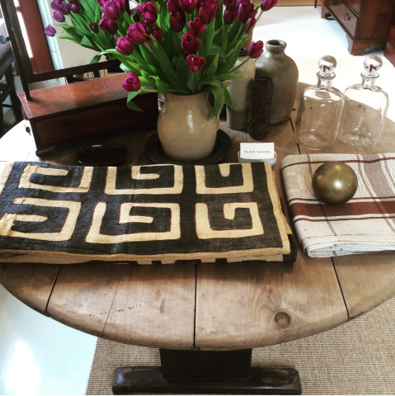 Andrew Fry's background is in communications and branding.  He has worked in-house at Ralph Lauren, Burberry, and Tom Ford.  He is now working with Tamara Mellon, founder of Jimmy Choo, on her new namesake line. He has also been involved in pop-up shop locations with St. Regis Hotels in NYC and Aspen; and W Hotel in Miami, during Art Basel.
Plain Goods is their latest venture and together they have gathered personally selected antiques from around the globe, a line of pantry items, and several lifestyle brands that embody a simple, well made aesthetic, including Makie, Himalayan Cashmere, Aesop, and Smythson, just to name a few. They also offer textiles and design services. Here's what they had to say when we asked for more about them and the new shop: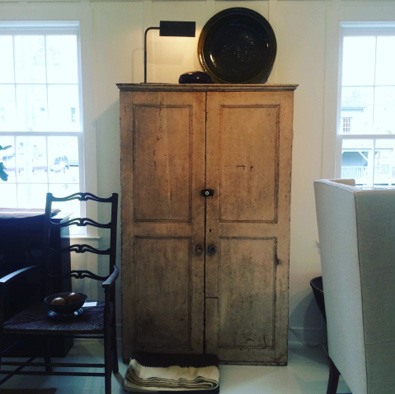 How long have you been spending time in the Northwest Corner and what initially brought you here? 
I've been here just about 3 years. The beauty and proximity to NYC brought me here. Ultimately I found a home that I fell for and wanted to restore. I'd say that this helped inform my final decision to come back east.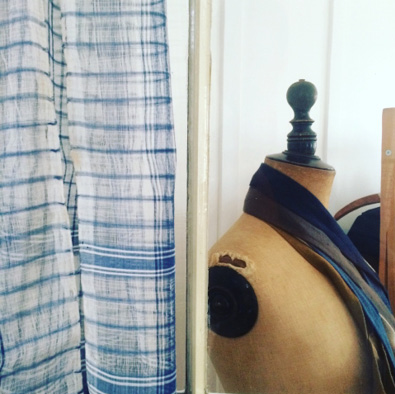 How did you choose New Preston as a location for your new shop?
Let's say that New Preston chose us. We really wanted to be the pioneers in Washington Depot and really tried for that but in the end New Preston made a lot more sense.
What is the philosophy behind Plain Goods? 
We wanted to create something that was reflective of our style and vision. The term unadorned always comes to mind. Our thing is less is more. Buy the right version of whatever it is you're looking for and only do it once. Take care of it, enjoy it, and see it get better with use and time.
The village of New Preston is the go-to destination for high quality shops and goods in the area — what makes your shop unique from the other merchants? 
Our shop is very personal and curated. Andrew and I buy things that we love. We are drawn to simple, well made things that are built to last and that are somewhat classic in style and form.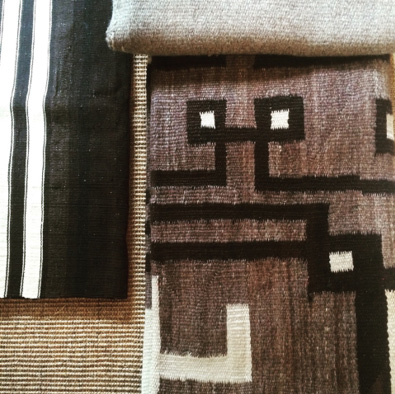 Michael, as a revered stylist and designer, how did your passion for textiles come about?
Since childhood, I have always been drawn to the hand of things…how things feel. Be it clothing or furnishings, I am drawn to simple, utilitarian, and sturdy cloths. A good linen, cotton, wool, and cashmere will always speak to me. Natural fibers and colors are big with us at Plain Goods.
Andrew, as a communications and branding expert, how would you describe your aesthetic?
Tailored, easy, elegant. Our homes have a slight difference between town and country but you can tell that they're related. I like things that are calming and refined.
Do you both collaborate on design projects together? What do you each bring to the shop?
We have collaborated on a handful of jobs and share a very similar sensibility. As far as the shop is concerned, we both pull a lot of weight. Sometimes the responsibilities are shared and other times I do what I do best and Andrew does what he does best. It's a good mix.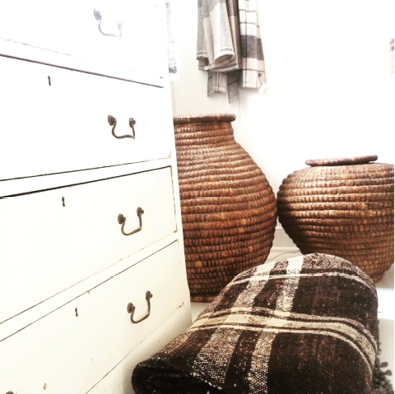 Will you be carrying any merchandise from local artisans and craftspeople?
Yes, currently we have a wonderful line of pottery bowls by Sarah Griswold, a local potter. We're always looking for things that will fit here nicely with what we already have. Be it local or far, it's more about the mix and common thread linking our things together.
Will you be selling online as well as at the shop?
Yes, we're working on it now.
What are your plans for the future of Plain Goods? 
Our goal is to have a strong clothing/textile component and leather goods, in addition to the current lines we stock. The decorating side of things is always present and our interiors projects keep us busy too. One step at a time!
Open Thursday to Sunday, 11:00 am – 5:30 pm
or by appointment.
Plain Goods
1 New Preston Hill Road 
New Preston 
860.868.0280
www.plain-goods.com