Local businessman Tony Vengrove has launched Makery Coworking, where makers, creators and entrepreneurs can rent space for a day or a year (or somewhere in between).
Tony Vengrove has a vision. He wants to build an entrepreneurial community that catalyzes innovation and instigates change in Litchfield County. It begins with a space on Bank Street in New Milford where freelancers, small business owners, and nonprofit professionals, can go to for business services and networking. The region has always been a haven for the creative economy—web developers, graphic designers, writers, filmmakers, artists, musicians, branding experts, and software engineers. The goal is to create a hub fostering creativity and innovation for people who work from home.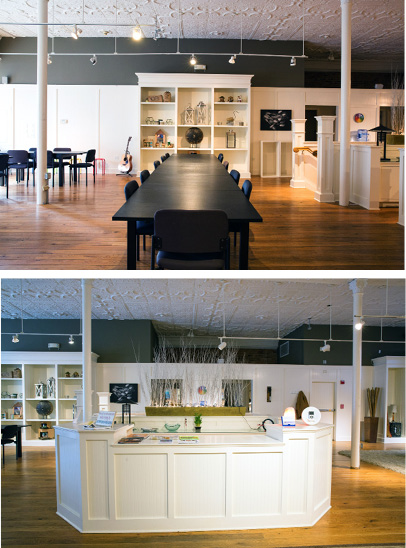 Situated in the former Harts Gallery building, the 5,000 square-foot-space is designed to be comfortable, casual, and inviting. The first floor has an open-concept style with groupings of tables and chairs at different heights. "Assuming that everyone already has a private office at home, we've kept it open to encourage engagement," says Tony. "It's like a start-up area. The seats at taller tables in the back are bar height for standing or sitting, and traditional tables and chairs are up front. The shelves and walls showcase works (which are for sale) by local artists, makers, and artisans." There are temporarily loaned items in the front window area displaying symbolic items such as an incubator for chicks, an antique corn husker, and a barn hay carrier.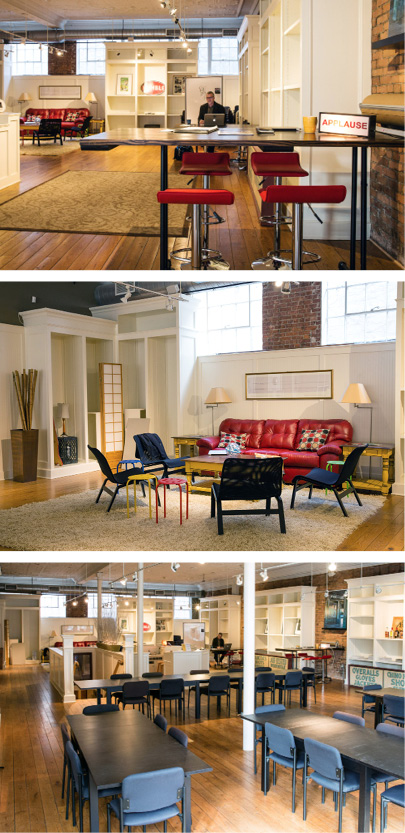 While the first floor is similar to sitting at a Starbucks coffeeshop, conversations are kept to a quiet level. More spirited conversations are held downstairs. On the lower level, there is another gathering area, a conference room, workshop area, kitchenette, and phone rooms for privacy. The conference room has a large computer screen, a white board, table and chairs, and room for serving food. Rolls of brown kraft paper are available for note-taking or doodling. Two sliding barn doors separate the conference room from the rest of the floor.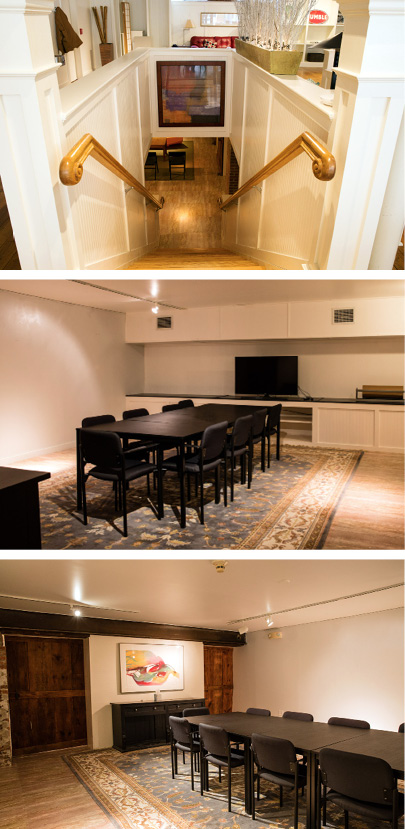 Born in New York City, Tony Vengrove grew up in Darien and was drawn to Litchfield County. He loves to fly-fish and hike the Appalachian Trail. Tony's father was an advertising copywriter, who is known for the famous Toyota campaign 'Oh, What a Feeling!' Following in his father's footsteps, Tony worked in advertising, first at Saatchi & Saatchi as a VP Supervisor in account management, and then at Grey Advertising. After switching to the corporate side, he worked at Boehringer Ingleheim, one of the world's 20 leading pharmaceutical companies, and at UST in Greenwich, as Director of Innovation. Later, he and his family moved to Richmond, Virginia, where he continued to work for UST. While in Richmond, he also started Miles Finch Innovation a business specializing in marketing, innovation, and entrepreneurialism and became immersed in the start-up culture. Tony and his wife Kate Vengrove missed living in the Northwest Corner of Connecticut and decided to move back to Litchfield County in 2013, where he continues to operate Miles Finch Innovation.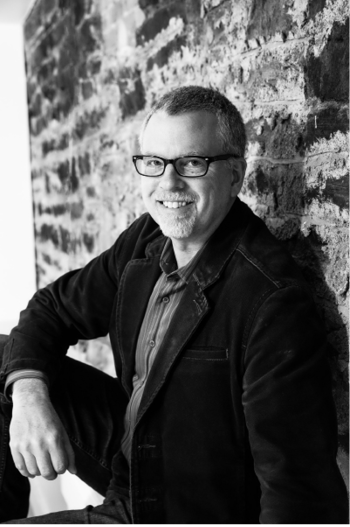 Tony plans to hold 'Lunch & Learn' sessions with various speakers such as inspirational entrepreneurs and tech experts. Also in the works are talks on creative leadership. "We would like to create a hub that puts Litchfield County on the map and connects us to the rest of the ecosystem through state programs, and to share the stories of the creative people in Litchfield County—to start a trend in ruralism." He speaks of a cross-pollination of advisors and mentors. "The purpose is to do this for the community."
A launch party for Makery Coworking is being planned for early June and will be held at 19Main, an event venue located in the recently restored United Bank Building. The Launch Party called '19 at 19', will feature a presentation by mostly local entrepreneurs, 19 of them, each with 19 slides, at 19 seconds per slide.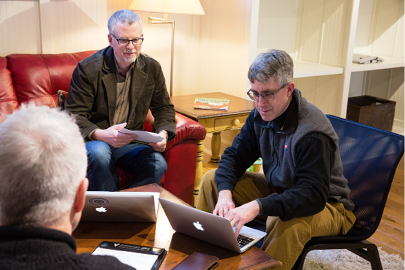 Some future goals for Makery Coworking are to hire a manager, install lockers on the lower level, gear up on events, open a satellite space in higher Litchfield County, and obtain a state grant.
Membership rates can be found on their website. The day rate is $25 and includes the use of the space, free coffee, snacks, printing, wifi, etc. Full-Time membership is $250 per month. Full-time members get unlimited monthly access, plus add-on services. Currently, there are  11 members. Tony's goal is to have 25 members, full or part time in the first two months, scaling up to a reasonable level. While the amenities like free wifi, coffee and office supplies attract interest, it's the networking potential that compels members to sign up. "It's the community, not space," he adds, "it's a place where collaborations educate and inspire— a co-working culture."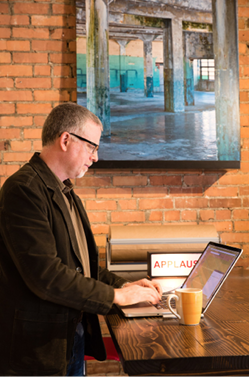 Hours are 8:30 am to 6 pm, Monday–Friday.
24/7 access is the goal, for full-time members only.
Sign up on their website and get newsletter updates. 
Makery Coworking
20 Bank Street
New Milford
tony@makerycoworking.com
203.788.2665
makerycoworking.com